Imagine what it would have been like to ride the rails between McCarthy & Kennecott. In the mid-1950s tourists were able to do just that !
---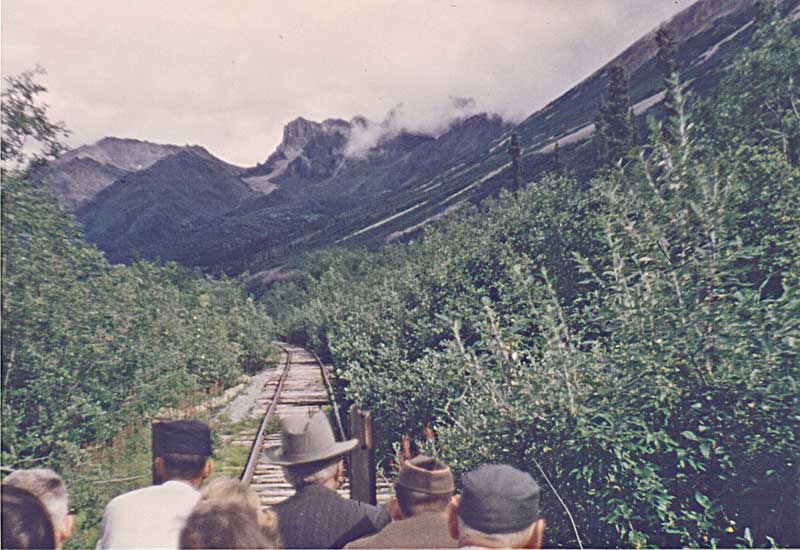 ---
The operators, who had a base at McCarthy Lodge, used the existing gas-powered train equipment to run their clients up to the ghost town:
---
NOTE: Click either image for a larger view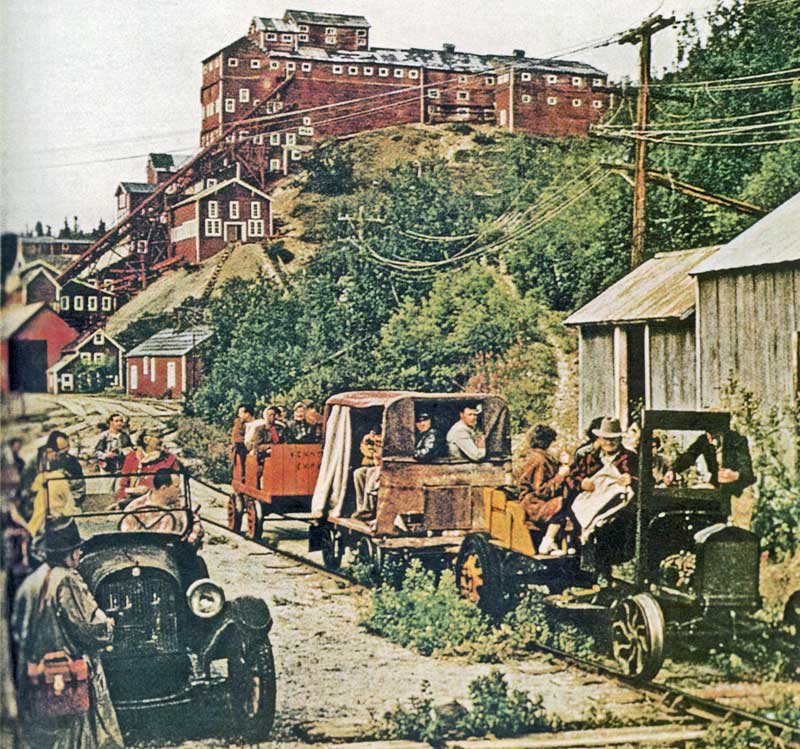 ---
This photo appeared in the National Geographic Magazine, "Alaska the Big Land," June, 1956. It read:
"
At its peak in 1916, copper mining earned more than gold in Alaska. Much of the ore came to the Kennecott mill by aerial cable way from hill diggings. Here nearly 1000 miners* hauled out carloads of ore 60 to 70 percent pure.
"When the ore ran out in 1938, the Kennecott mill and the neighboring town of McCarthy were abandoned. An Anchorage airline now flies two-day excursions to the area . . . A Model-T converted to rail use transports visitors from McCarthy to the mine over the last remaining segment of a railroad that once ran to Cordova, 200 miles distant. The Dodge car at the left carried President Harding when he toured Alaska just before his death in 1923
."
>>More to come on the abandoned site as it appeared in the 1950s<<
*
This number is wrong. The highest number of all persons employed at this Kennecott site--the mines and mill-was about 550, of which about half of those were miners. --RS